My name is Janelle Brian and I am the owner and operator of IMAGES CUSTOM FRAMING.  I opened IMAGES  full time in 2001 after having worked in the art and framing industry since 1995.  I have had the privilege of working in a number of frame shops as well as several galleries, which has given me the experience and knowledge needed to handle, protect and design nearly any piece of art or framing project.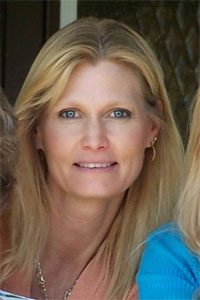 IMAGES CUSTOM FRAMING is a full service shop with a large selection of frames and mats to choose from that I operate from my home.  I choose the home-based business option as I feel that I can provide better service and pricing than if I were operating a retail shop.  I have also understood from customers that they appreciate the individual attention that can be provided from home as opposed to the impersonal retail market.  
What spare time I find, I generally spend studying and enjoying art wherever I can and planning my next travel adventure.  I have had the privilege of living and traveling abroad and have enjoyed some of the most incredible galleries in the world!
At present I am excited to be able to feature new artists and their works as I would love to be responsible for putting quality art into every home – especially your home!
I always offer a 1st time customer discount and a credit for any qualified referral.  It is my goal to increase my customer base and let people know that we are here, so come in and have a look around!!