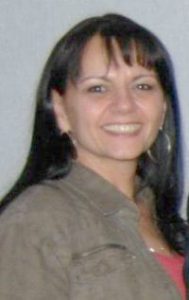 Born and raised in Northeast Ohio, my interest in art developed in early childhood by drawing animals, especially horses.  My mother still displays all those early drawing and paintings in her home today.  Attending Columbus College of Art and Design, I quickly learned the "concept of color" thru Dean Canzani (1915-2008).  That man knew COLOR!
Moving to Colorado in 1982, one could not resist painting this states most beautiful scenery.  The "Ridge at Morrison," a watercolor/gouchache and "The Mountain Valley, " a watercolor are two examples both done at Judy Patty's Studio in Littleton.
Going international,  "The Red House in Playa del Carmen," an oil painting, came from a photo of the house taken by my neighbor while on vacation.
In recent years, I began a series of oil paintings and drawings of wildlife here in Colorado.  Beginning with the pencil drawings of the "Endangered Lynx" (source borrowed from an art friend), the "Mule Deer" (source borrowed from an outdoor magazine), an oil painting of "The Moose at Yellow Pond" and "The White Wolf", a pencil, colored pencil and conte drawing, are to name a few of my completed works. 
Oil paintings underway are "Mama Bear and Cubs" and "The Great Colorado Mountain Sheep", a borrowed photo from a photographer friend.
Stepping aside from the wildlife series, when preparing to paint a portrait of  a pet, I concentrate on the colors within the eyes and strong direction of  outside light.  This allows me to capture the sparkle and personality of each subject as seen in  "Cynthia's Cat", which was submitted and accepted to the 2005 Lone Tree Art Exhibit, due to her striking eyes!  This watercolor was later sold in a private auction.  The  48″ x 48″ commissioned piece titled "Sugar Bear," a boxer/mix pup is another example.  
I am available for a commissioned work of art of your favorite pet or place, as well as the purchase of an original, a giclee, or a print.